Michelle Wall, Owner, CLMT she/her/hers
Michelle has been doing massage for 28 years since attending Minneapolis School of Massage and Bodyworks.  She offers relaxation, deep tissue, cupping, ear candling, hot stone, seated chair, pregnancy, and injury specific massage.
She loves the twin ports area and has called this home for the past 12 years.  She enjoys cross country skiing, snow shoeing, hiking the SHT & COGGS trails, and cooking for friends and family.  She enjoys eating good food even more!  She and her husband Joel have three cats for entertainment: Scratch, Sniff, and Sisu and now Syd the silver lab! 
Michelle's life motto is "everything in moderation".  She is a proud boss and mom to her team at Infinity.  She loves to engage relationally by sharing laughs (and recipes) at work while also leading by example as a high achiever and encouraging her team to grow professionally to their very best.  Michelle strives to be a leader who initiates change fearlessly and supports her team wholeheartedly.  
---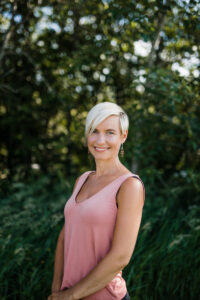 Lauren Williams, Manager,CLMT,  Retail Buyer she/her/hers
Lauren graduated from Lake Superior College in 2004 and has been doing massage for over 18 years. She offers deep tissue, relaxation, injury specific and pregnancy massage.
Lauren was born and raised in Duluth, MN. She has two children Luna and Ian and a chocolate lab named Cooper. Lauren is super passionate about self care and living a healthy lifestyle.   
Why did she choose a career in massage? Honestly, it was spur of the moment after taking a year off after high school she decided to enroll in the massage program at LSC after a few friends hinted she would be good at it. She knew after the first day that this would become a passion and a life long career.
What does she love most about her career? Not only is she making someones day that much better and less stressed but most of her clients she has had for 18 years now. To gain someones trust and get to know them over the years has been a blessing. And seeing the look on the clients face as they open that door is priceless.
Lauren is also a Certified Health Coach, Certified in Gut Health and Nutrition Response Testing Practitioner at Balanced Lifestyle Health Coaching.
Lauren is currently not taking new clients.
---
Mandy Felknor, CLMT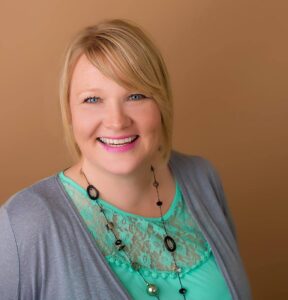 Mandy has been doing massage for 14 years.  She attended Lake Superior College. She offers deep tissue, relaxation, pregnancy, hot stone, ear candling, seated chair and couples massages.
Mandy continues to work in the mental health field. She currently works with adults with mental health illness.  She enjoys helping people in the process of continuing to make positive changes in their lives.
Mandy lives in Floodwood with her daughter, two dogs and her 3 legged cat.  She enjoys the outdoors, gardening, reading autobiography's of the golden age era.  Interests include painting, refurnishing furniture and going to thrift stores.
Why did she choose a career in massage? I was of interest at the age of 17 and different from most of her friends were going to be doing. She thought it would be great to have the skill and flexibility.  She knew immediately when she started at LSC that she had great passion for massage.
What does she enjoy most about her job? She has the opportunity to help people relax, de-stress and make overall improvements in their health overtime with regular massages. I love to learn and meet new people. It makes her day to have a smiling face and a big "thank you" emerge from the treatment room.
---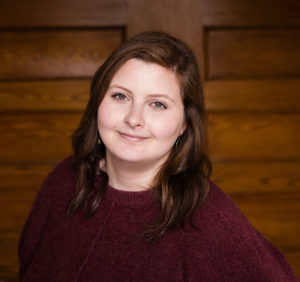 Anna Meints, CLMT
Anna  is from Farmington, MN and moved to Duluth a few years ago.
She's a total bookworm who loves to spend most of her days reading a good book. She also likes to travel/explore new places, outdoor activities like hiking, camping and archery. But most of all she loves to spend time with family and her dogs Rudy and Sterling.
Why did she choose massage?
She wanted a career where she can help others. After seeing and experiencing the benefits massage has to offer, she knew immediately that being a CMT was the right choice.
Anna graduated from the Massage Therapy Program at Lake Superior College. She's been sharing the benefits of massage to her clients ever since by customizing each session to her clients needs.
She offers relaxation, couples, deep tissue, hot stone, pregnancy, cupping & seated chair.
---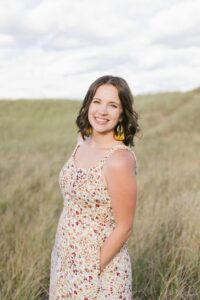 Ali Sarberg, CLMT, Social Media Extraodinaire she/her/hers
Ali received her massage therapy diploma in 2016 from Lake Superior College. She offers relaxation, deep tissue and prenatal massage. She received additional training in gua sha and cupping from Adagio Holistic Therapies in St. Paul, MN. Clients are always surprised by the deep pressure she is able to achieve with her small stature.
Ali was raised on a small farm in Finlayson, MN and attended Bemidji State University where she received a BA in Spanish with a psychology minor.
Her and her husband Matt have always been drawn to the beauty of the north shore and have been happily living in Duluth since 2014. When she's not massaging, Ali enjoys cleaning/organizing, doing house projects that take months to actually finish and spending as much time as she can in the woods and waters of Duluth with Matt, their son Evander and their 9yo Brittany Spaniel, Ayva.
Why did she choose a career in massage? Nothing she had studied seemed to be exactly the right fit, until she enrolled in the massage therapy program at LSC. She fell in love with massage therapy immediately. She had always wanted to find a career that allowed her to help others and make a difference in their lives, while still being able to maintain a healthy work/home balance.
Since having her son in 2021, she has had a passion for helping other mamas find relaxation and tension release during their pregnancy and postpartum periods while their body grows and adjusts to carrying, birthing and then caring for their sweet baby. She had received massage every other week during her pregnancy and found it to make the biggest difference in how she felt during her pregnancy and for her healing postpartum.
What does she enjoy most about her job? She loves helping people! She enjoys developing genuine rapport with her clients and finding a treatment plan that is specific to their needs. She strives to help clients reach an overall sense of well-being whether that be from the hands on therapy, the self care tips she gives to maintain the benefits of your massage or just the presence and genuine care she approaches each session with. She loves being able to see the difference receiving massage has made for her client's mental, emotional and physical health.
---
Madi Samuell, CLMT she/her/hers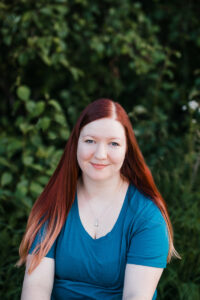 Promoting healing and wellness one day at a time.
Madi is a graduate of Massage Therapy at Lake Superior College, and is elated to be joining the Infinity Massage team. She is hoping that the friendly and welcoming staff at Infinity will help her to hone and refine her formal education while she continues to invest in her future as a medical massage therapist.
She offers relaxation/swedish, deep tissue, hot stone, seated chair, pregnancy, injury specific, ear candling and couples massages, and has discovered a propensity for modalities better treat each unique client and their needs.
Madi has lived in Duluth her entire life and feels that the twin ports area has spoiled her. (She can't imagine living anywhere without lake or trail access at this point.) As much as she loves the area, she has always had an even greater love of reading, writing, and learning. She began her education at UMD with a focus in Journalism before switching over to the Massage Therapy program at LSC- realizing that there were other ways that she might be better-suited to contribute to the well-being of the community.
During the week she has a second full-time job and spends most evenings curled up with a good book, a great cup of tea, and her two bearded dragons Mushu and Dominic. When she isn't baking or rolling up her sleeves and delving into the next crafts project (much to her roommate's annoyance), of course.
Why Massage? Madi maintains that she didn't choose massage- massage chose her. As long as she's been able to walk she's been walking on her grandfather's back or reaching out and trying to soothe sore shoulders. It only took 20 years for her to realize that massage was her calling and with proper education she could make a living of it. To her, nothing is more satisfying than knowing there is something she can do to ease the strains of daily life, and promote healing of her clients in a direct and positive way.
So if you know anyone who could use some muscle-work. Or if you yourself would like some help reconnecting to your body, please come to Infinity and let our experienced cast of therapists help aid you on your path to wellness. We look forward to working with you.
---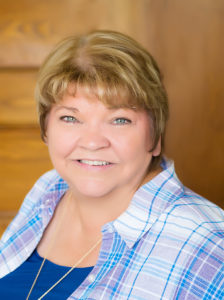 Lynn O'Connor, CLMT
By working together, we will find relief from aches, pains, stresses and tensions. Find yourself becoming more relaxed and stress-free.
Lynn O'Connor is a CLMT and has built a diverse massage portfolio including: deep tissue, relaxation, pregnancy, couples. Gua Sha, Lymphatic drainage, Sugar Foot Rub massage, CBD Full body massage, Foot Reflexology, Ear Candling and chair massage. Researching techniques and finding additional benefits for her clients, Lynn constantly discovers new ways to support her clients to realize a healthy, balanced lifestyle. Whether you are new or experienced in the joy of massage, Lynn is the perfect therapist to take your journey with. Her true passion is helping others to feel their best.
After a 26-year accounting career, Lynn found her true calling as a Massage Therapist and Health Practitioner. In 2011, Lynn graduated from Duluth Business University and continued her education in 2017 by becoming a Level II Reiki Practitioner. In 2021 she became a Master Level Reiki Practitioner. She was certified in Animal Reiki and Crystal Reiki in August, 2021.
In her spare time, you may find Lynn spending time with her two children and one grandson, meditation, walking her dog, traveling or curled up with a great novel.
---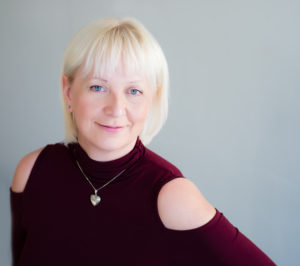 Suvi Persons, CLMT she/her/hers
Suvi came to the United States in 2013 from Europe. She was born in Finland. Suvi has lived in many countries in her life, she speaks 4 languages fluently: Finnish, German, Swedish and English. She enjoys being outdoors with her dog Popcorn and loved one, gardening, garden design, good food, strong beer, philosophy and quantum physics, metabolic chances, knitting, sewing, traveling discovering other cultures, traditions and languages.
Suvi received her certification in massage therapy from Finnish College of Sport Massage in 2012 and Lake Superior College in 2014. With over 700 hours of training, she has experience in many modalities of massage, including relaxation, deep tissue, Swedish, prenatal, myofascial release, sports massage, joint mobilization (emphasis on lower back pain, sciatica issues, frozen shoulder, thoracic outlet syndrome), and people with disabilities.
Suvi uses hot towels and essential oils. After deep tissue sessions Suvi provides stretches and exercise for her client.
She is also a certified Shindo Instructor (Masunaga's theory of Meridians), bringing knowledge of the Five Elements, Breathing exercises, Explaining Autonomic Nervous System and Meridians to help her influence a profound balance in each individual. Her mission is to guide clients on a journey into optimizing well-being by taking a whole person approach and exploring the many aspects of life that impact health and wellness. She has an ability to adapt any session to what the client is looking for, often using intuitive guidance, while maintaining a professional and respectful attitude.
---
Elizabeth "Liz" Chiu, CLMT
Liz was born and raised in the small town of Fosston, MN. Following high school, she moved to Duluth and attended LSC where she completed massage therapy and physical therapist assistant programs. She knew from a young age that she wanted a career where she could interact and build relationships with others and at the same time help improve their lives.
Liz and her husband recently became parents to a son and Liz transitioned to being a mostly stay at home mom- working just one day a week. She values spending time with her extended family and friends as well as four furry kiddos (2 dogs and 2 cats).
Massage was something Liz did not see herself doing growing up but quickly realized she enjoyed it more than her physical therapy work. Four years in and she still loves seeing her clients leave a session feeling better than when they arrived.
---
Andrea (Andy) Elden, CLMT
Andy is a Duluth native and mother to two beautiful boys that keep her busy when she's not working.  When she does get time to herself she enjoys spending it educating herself in other massage and body work modalities and yoga.
"Let the beauty we love be what we do. There are hundreds of ways to kneel and kiss the ground." -Rumi
Andrea (Andy) Elden graduated from Lake superior college's massage therapy program in 2016.  She offers relaxation, deep tissue, prenatal, hot stone, couples, myo-fascial release and lymphatic massage. Andy takes an intuitive and empathetic approach to massage and can customize a session to the clients needs
---
Sarma Stumbris, CLMT she/her/hers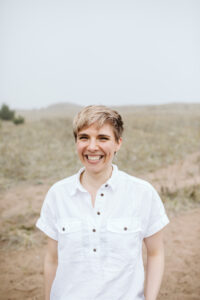 Sarma believes that the body is your one true lifelong companion and that each person's relationship with their body can be vibrant. 
Sarma graduated from The Massage School of Saint Paul, MN, with over 750 hours of training. She offers positional release, craniosacral, couples, prenatal, gliding cups, gua sha and relaxation massage.
While attending Gustavus Adolphus College Sarma began to realize a fascination with and love for bodies. She studied yoga and aryuveda on campus and in India. After graduating her growing interest in helping others heal drew her to become a certified yoga instructor, and she completed Your Yoga's 200 hour yoga teacher training course (Minneapolis, MN). Her background in yoga informs her massage technique, and today Sarma especially loves helping women ease tension, prevent injury, feel more alive, and nurture their relationship with their lifelong companion.
Sarma loves running, going for walks, spending time with loved ones, learning all she can from books and podcasts, enjoying strong drinks, and being in the sun and wind.
---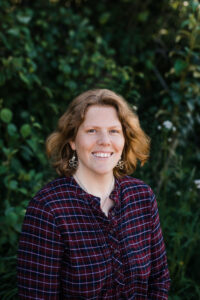 Amber Hunt, CLMT
Amber has been practicing massage since 2001 and received her certification from Lake Superior College. She offers relaxation, deep tissue/trigger point release, pre/postnatal and couples. 
Amber is from Duluth. She has four wonderful children and a daughter-in-law. Her interests include regional history, baking, herbalism, hiking, gardening, yoga, belly dance, and playing the accordion.
Why did she become a massage therapist? She had an opportunity to choose a new career and stepped into the arena of massage therapy because of the long-term benefits for clients and self. In the program Amber discovered she had a gift for intuitive touch and a love of the technical side of massage. 
What does she enjoy most about her job? The clients and her co-workers. Being able to help others feel better and work in an uplifting environment makes every hour of work fun.
---
Nicole Moeller grew up in Sartell, MN. After she graduated high school, she attended the University of North Dakota for psychology and criminal justice.
Nicole moved to Duluth in January of 2015, where she took classes to finish up her associate's degree at Lake Superior College. She started her holistic journey at LSC and completed 624 hours of hands on training. She didn't know anything about massage, until she started the massage therapy program. She is very thankful for the opportunity LSC offered her. She is very passionate about massage and knowing she is helping her clients who are in physical pain, who are suffering emotionally/mentally, and allowing them to melt their stress away on her table.
In her free time, she likes to watch the MN Vikings and the MN Wild; she also likes to down hill ski, go on hikes with her friends and family, travel and spending time with her husband Jesse, daughter Loxley and the family cat Mr. Kitty.
Modalities: deep tissue, relaxation/ Swedish, and myofascial release, pregnancy.
---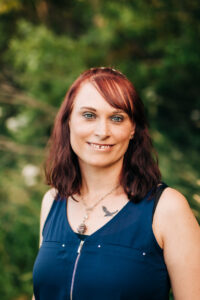 Destiny Godden, CLMT
Destiny has been doing massage since 2008 after graduating from Rasmussen College with an Associate's Degree in Massage Therapy. After many years in the field, she has come to find a good balance of relaxation and deep tissue massage. Her favorite services to offer are deep tissue, cupping, and 2-hour massages. Above all, she loves being able to help people feel better and educate them on how massage benefits their lifestyle. 
Destiny has lived in Minnesota her whole life, she moved to Duluth in 2016 and has enjoyed living life on the Lake. When she's not doing massage, she enjoys being out in nature, is an avid photographer, and relaxes by playing video games. Another hobby she has gotten into is doing paranormal investigations, which brings her to interesting locations both in and out of the state.
Destiny is also currently studying interior design with hopes to open her own business. She has a cat named Jake and a dog named Finn, who are both too adorable for their own good. In the future, she and her wife hope to own some land, build a house and have lots of pets.
---
Francie graduated with her massage diploma from Lake Superior College in 2020. She believes that massage therapy is a powerful practice that can help enhance all levels of wellbeing: physical, emotional, mental and social. Francie values your own body awareness and intellect; she applies her training and intuition to the massage session you desire. 
Francie offers relaxation, deep tissue, pregnancy, hot stone, and CBD massage.
In her free time, Francie enjoys breaking a sweat with family and friends either on the trail, in the gym, or in the sauna. She loves good clean food, sunshine, biology talk, and singing.
---
Kendall McNalley, CLMT
Kendall graduated from The Utah College of Massage Therapy in 2015, where she realized her passion for helping others feel better both emotionally and physically. She decided to go into massage therapy right after high school after receiving injury massages from her school's athletic trainer and experiencing the benefits of bodywork. She offers deep tissue, relaxation, Structural Intergration, myofascial release, hot stone, pregnancy, and injury specific massage. She truly enjoys customizing each massage to every client's unique and specific needs.
Kendall grew up in Ogden, UT and just recently relocated to Duluth. While she is going to miss the mountains and other beautiful scenery Utah has to offer, she is looking forward to this new adventure with her spouse and two sweet pups, Lilah and Sasha. Kendall is currently enrolled in a Bachelor of Arts in Psychology program, with hopes of completing a master's degree in Mental Health Counseling afterwards. In her free time, she enjoys hiking, rock climbing, recreational softball, yoga, snowboarding, and crocheting.
---
Cassandra Lone, CLMT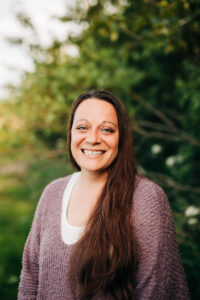 Cassandra has been doing massage for 8 years. She attended Saint Paul College and finished with an AAS degree in clinical sports massage. She believes that massage should be tailored to the specific needs of each individual.
She offers a variety of techniques ranging from intuitive relaxation to dynamic sports massage. She also offers pregnancy massage, hot stone, cupping, scraping and has some training in craniosacral therapy and myofascial release.
Why she chose a career in massage: She was in an accident while attending college and began getting massage to help with pain. Out of all the modalities in her pain management therapy, massage was the most helpful because the massage therapist she was working with was able to listen to what her body needed through his hands. She adopted this technique from him and has been practicing it since. She fully believes in the healing power of massage therapy.
She loves sunshine, hiking, and anything that has to do with nature. She also enjoys reading, writing, photography, studying, poetry, arts and finding the best taco places in town.
I would maintain that thanks are the highest form of thought, and that gratitude is happiness doubled by wonder. Gilbert K. Chesterton
---
Greg Bachinski, CLMT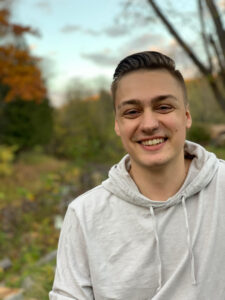 Greg graduated from the Massage Therapy Program at Lake Superior College.
Greg offers relaxation, deep tissue, and hot stone massage & pregnancy.
Greg developed a knack for massage as a kid, oftentimes helping his dad out with shoulder massages or a quick stretch after a long day at work (he was paid in Reese's peanut butter cups back in those days, not applicable today however.)
Greg was born and raised in Duluth, MN and loves spending his time outdoors longboarding, hiking, and golfing. In the wintertime he enjoys snowboarding, skiing, and gaming.
---
Chelsea is our advanced esthetician with over 18 of experience with all types of skin.  She recently moved to Duluth from Minneapolis where she worked her entire career thus far at Lifetime Spa.  She has gained experience and knowledge with all skin types as well as advanced training in Eminence Organics skin care products.  Her services include: detailed facials, waxing, tinting, and caring for each client individually.  
Chelsea lives in Duluth with her husband and two children.  They love the outdoors, camping, and hiking with their dogs. 
---
Crystal Jimenez, Associate/ AP Esthetician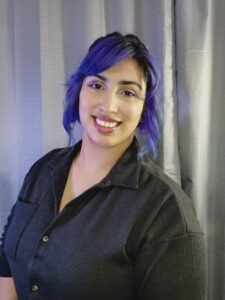 Crystal graduated in January 2022 from The Salon Professional Academy in Onalaska, WI for esthetics and later graduated from advanced practice esthetics from the Minnesota College Southeast Tech in Winona, MN. She's originally from Puerto Rico and lived in San Antonio, TX for nearly 10 years. In 2019 she made the decision to move to Minnesota and follow her passion for skin care. She is very knowledgeable on how ingredients interact with the skin to help provide the best tailored facial treatments for each individual. 
In her free time she likes to do crafts like sewing, painting, candle making and just creating things and she also enjoys baking when she's not running after her very energetic 2 year old with her partner and their 2 dogs. 
---
Shanna Thompson, Master Esthetician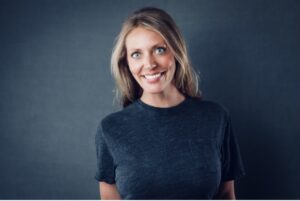 Shanna's a graduate of Duluth's 1st Esthetician program, then also completed the Cosmetology program at CCU. She has 18 years of experience focusing primarily on skincare, she has also worked in various salons and day spas up and down the North Shore, including her own full service spa offering skincare, hair, nails, body treatments, waxing, lash/brow tints, and body work.
Seeking more balance between work and family, she found that running a business took the joy and love out of working directly hands on with clients where she finds the most reward and joy.

As a native of Silver Bay on North Shore, she enjoys all things outdoors. She loves fun, and spending spare time with her kids, grandkids, family and friends. As she and her husband are relocating closer to Duluth, this has presented an opportunity to expand her esthetician career at Infinity, where she can focus on her love of doing facials, and working with the Eminence Organic Skin Care Line.
---
Warren Taylor, CLMT he/him/they/them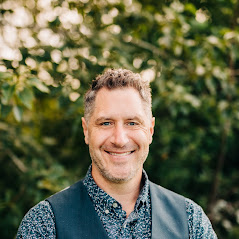 Warren  graduated from the  therapeutic massage program at lake superior college. He offers relaxation, pre-natal, couples, gua sha & deep tissue. He particularly enjoys working in these ways with elders.
Warren chose a career in massage therapy because (much like his prior career as a public school educator) massage therapy is inherently relational and service-oriented. Working with clients is a grounding experience for Warren. He loves the privilege of offering clients moments of relief and relaxation from life's physical, mental, and emotional trials and tribulations. Importantly to him, Warren loves the element of healing and humanity therapeutic massage can offer a community through the affirmation that every person is worthy of receiving skilled, respectful, focused, kind, and compassionate touch in this world.
In addition to massage therapy, Warren lives life through many other roles. He is a spouse and colleague to an incredibly gifted woman, who also recently graduated as a massage therapist and works here at Infinity. Warren is a dad to two terrific teenagers. He is a son, friend, brother, cousin, musician, hiker, camper, canoer, learner, listener, builder of random and useful household stuff, and is a sometimes overwhelmed companion to three sweetly vexing kitties and one hilariously joyful goldendoodle.
---
Tanya Taylor, CLMT she/her/hers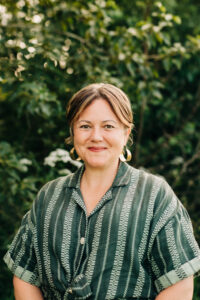 Tanya offers relaxation, deep tissue, pregnancy, hot stone, and couples massage. She enjoys working with folks at any stage of life and particularly with elders!  When you come in for massage, she will listen to you and collaborate to offer therapeutic massage grounded in kindness and respect that meets the needs of your session.

Tanya's previous work was in spiritual and emotional care in the healthcare field.  She is very grateful for her time in that field, and also very grateful to have been able to return to school mid-life and study massage therapy. Now, she is excited to be working at Infinity with her spouse, Warren, as massage therapists!  

When not at Infinity, you might find Tanya taking luxurious naps, baking bread, weeding the garden, going for a wog (walk + jog = "wog"), reading Ursula Le Guin, or happily listening to one of her two awesome teenagers tell a story! 
---
Jake Anderson, CLMT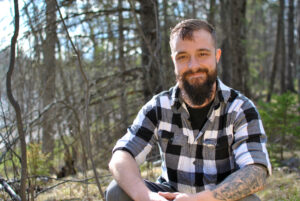 Jake received his massage therapy diploma from Lake Superior College.  He grew up in Duluth, MN and graduated from Denfeld High School in 2012. He offers relaxation, deep tissue, couples & pregnancy.
Jake spends his free time playing Cello, camping, exercising, and hanging out with friends. He also enjoys Yoga, weird people and riding his motorcycle. 
---
Liz Underwood, Operations Manager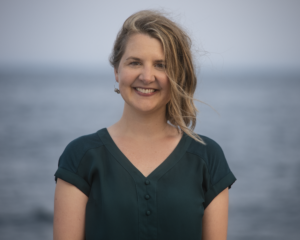 she/her/hers
Liz is a Minnesota girl! She was born and raised here and is in love with the lake and spoiled to live less than a mile from her calm.
Back in college Liz completed her BA in Psychology and tells people she uses that degree everyday as people fascinate her. She loves to listen and learn from stories! Her work background has been in both health insurance and chiropractic/massage support work. Prior to joining the team at Infinity Liz worked at BlueCross BlueShield of MN in customer service, marketing, and administration. With that knowledge she moved into another wellness arena working in chiropractic offices.
Liz shares a busy life with her partner Ryan and their four kids: Jameson, Lucia, Colette, and Adah. She enjoys good food, being outside, singing random melodies, and spirited drinks.
In work and life she wants to "build with people who also love to grow". Liz is grateful to work in a business that is truly committed to caring for people and helping them succeed.
---
Mackenzie Stenstrom, CLMT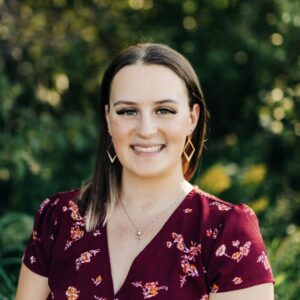 Mackenzie was born and raised in Duluth, MN. She graduated from the massage therapy program at Lake Superior College in May of 2018. In Duluth she has worked at Massage Envy and Fitgers Salon and Spa. After that, she had the opportunity to move to NC where she worked at Coastal Massage and Wellness. There, she learned to do sports massages, and lymphatic massages. She learned from her boss and coworkers who were all so helpful, and one of her coworkers is the former massage therapist for the Pittsburgh Steelers! She can't wait to bring her new skills back home to Duluth!
Her style of massage is a mix of relaxation and deep tissue. She enjoys getting those stubborn knots out and getting her clients walking out the door feeling better than when they came in!
Outside of work, Mackenzie likes to be outdoors. Her and her boyfriend like to go hiking, bike riding, and spending time at the beach. She also loves to do arts and crafts. Currently, painting and resin art are her favorites to do. With living in NC for a year, she missed all her friends and family and former clients and can't wait to see all the friendly faces again!
---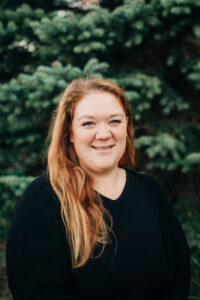 Connie Kolstad, CLMT
Connie has been practicing Massage since 2012 after graduating from Ridgewater College in Willmar, MN. She has worked in various settings over the years ranging from relaxing spa services to deep tissue to therapeutic techniques alongside chiropractic treatments. She has a passion for helping others and enjoys getting them back on track to feeling less stressed. She has a background in reflexology of the feet and has recently studied in Physical Therapy and Personal Training at Lake Superior College.  Connie likes to keep a positive friendly attitude to uplift others.  
Lo Opseth, CLMT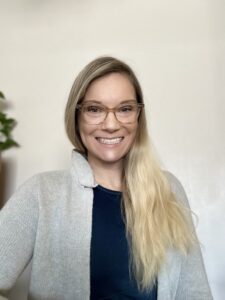 Lo graduated from Health Works Institute in Bozeman, MT and has been practicing massage since 2006. Over the years she has acquired skills from working at spas and chiropractic/ PT offices. She feels lucky that her previous work environments deepened her knowledge of treating the body with effective modalities that she was taught and trained in from other massage therapists and healthcare providers. 
She decided to become a massage therapist before she returned to college in her early 20's and felt an instant and true connection of giving massage to people. 
Lo is currently in school for radiation therapy and in her free time likes to be active on the trails running, doing yoga and CrossFit. Otherwise she likes to drink coffee and follow interior designers on instagram, read a best seller fiction book and spend time with her family in Duluth.
Tammie Lundgren, CLMT
Tammie received her massage training through Georgetown Bodyworks out of Warrenton, VA in 2002. She has been practicing muscle manipulation for 21 years.
While not working, Tammie loves spending time with her family and friends. She enjoys board games, puzzles and sports and fitness.  She lives on a hobby farm and likes to garden and make maple syrup. She also enjoys homeschooling her two youngest children and the challenges that it presents.
Tammie has always had a caring spirit. Massage is one of the outlets in which it is displayed. She provides a relaxing, stress relieving massage for her clients here at Infinity.
---
Kalie Willies, CLMT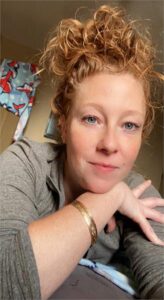 Kalie is from Duluth, MN.  She recently graduated from LSC in the Massage Therapy program Dec 2022.  She loves spending time outdoors, reading astrology books, and spending time with her children. Kalie is currently attending online school at LSC for Business/Management.
Kalie offers Relaxation, Pregnancy, Couples and Deep tissue Massage.
---
Laurie Corwin, Front Desk Lead & Reiki Master she/her/hers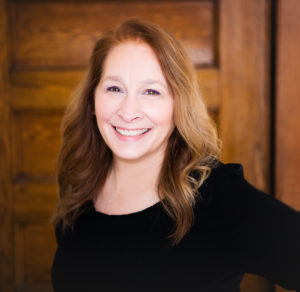 Laurie was born and raised in Grand Marais, made the move to Duluth a few years ago, and loves everything about being close to Lake Superior. "It is my peace"
Reiki is her passion! She took Reiki 1 and 2 in March of 2018, and got her Master in 2019. Laurie has also taken introduction to Cranial Sacral and incorporates some of that in her sessions. She believes wholeheartedly in self-care and the body's amazing ability to heal itself when guided in that direction. 
She is available for Reiki sessions and Ear candling as well.  
Laurie enjoys spending time with her three sons, their wives, and her two granddaughters. Her favorite place is the family cabin on McFarland Lake in northern Cook County.
Hours: various and by appointment only to contact Laurie about Reiki or Ear Candling please call 218-370-9465
---
Abigail is a student at University of Minnesota Duluth studying Marketing. She grew up in in Anoka, The Halloween Capital of the world. In her free time she enjoys spending time with her dogs, family and friends. She loves being by the lake enjoying water activities or just relaxing. 
---
Tanya Hallgren, Front Desk Support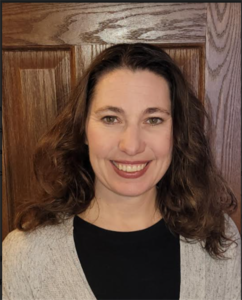 Tanya has lived in Duluth since 1997.  She has her Master's in Education and has been a teacher since 2001.  While she is a teacher during the day, she is very excited to learn a new position here at Infinity!
Tanya is married and has 3 children.  She has twin boys Ian and Ethan, and a daughter, Taylor.  She also has a dog Keira that keeps her busy.
Tanya enjoys being active with hiking, running, and camping with her family.
---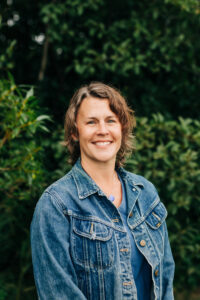 Sonja Martin, Front Desk Support & CLMT she/her/hers
Sonja Martin is a long time Duluthian and happy to be back in the place she loves after having spent the winter and spring in Texas. She and her husband have been playing music in their band, Feeding Leroy for the past 10+ years and enjoy where it takes them in their travels.
Sonja has lived on and off in Duluth since 2002 and she continues to enjoy the beauty that this city has to offer with its trails, hills, water and scenic vistas. Sonja has built a home and community here and she loves to bike, hike, ski, paddle and swim through the seasons of the year.
Sonja is offering massage therapy and also serves clients as a front desk receptionist. She has been a massage therapist since 2005, graduated from Lake Superior College. She offers deep relaxation to her clients and tailors sessions that are unique to each person. 
---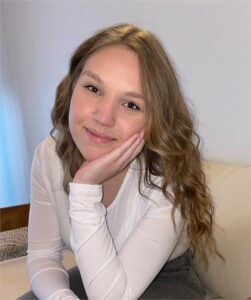 Leah Josephson, Front Desk  Support
Leah was born and raised in Little Falls, Minnesota. She is currently attending the University of Minnesota Duluth and is majoring in Statistics, Mathematics, and Actuarial Science. In the future, Leah hopes to become an actuary. In her free time, she likes to travel, hike, and spend time with family and friends.
---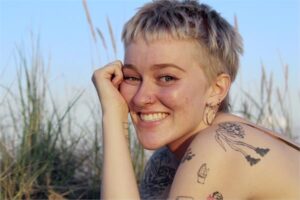 Annika Nielsen, Front Desk Support
Annika is a lifelong Duluthian. She graduated from Duluth East High School in 2021 and then spent a year traveling and studying in Norway. Now she is back home attending Lake Superior College to get her associates degree before transferring somewhere else to finish off her schooling. Annika spends her free time doodling, painting, napping, and watching bad reality TV. 
---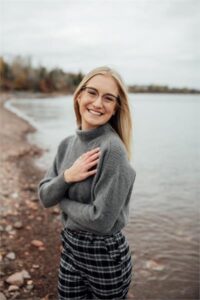 Emily Asp, Front Desk Support
Emily Asp is a bubbly college student born and raised in Superior, Wisconsin. She's currently in her 3rd year of a degree in Apparel Merchandising with a minor in Global Environmental Sustainability. When she's not in school Emily enjoys playing tennis, skiing, doing yoga, cooking, weight lifting, and painting. She also loves traveling, Mexican food, the rain, and re-watching cheesy Rom Coms.
---
Hannah Freberg, Front Desk Support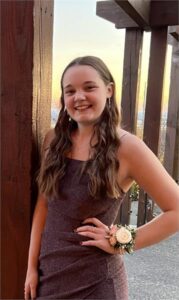 Hannah is a sophomore at Denfeld High School. She plays on their volleyball team, as well as taking part in club volleyball during the off season. 
She was born and raised in Duluth, Mn in a large family of six people. She wants to stay here in Duluth for the rest of high school and college. She hopes to attend UMD in the fall of 2025 to study exercise science and physical therapy after that. She enjoys the outdoors, traveling, journaling, and spending time with friends and family.