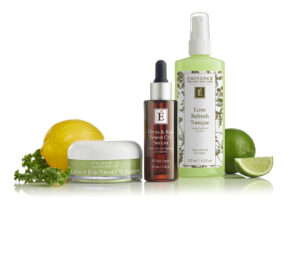 Infinity is excited to now offer a full range of esthetic services including facials, tinting and waxing. All services are performed by Advanced Esthetician Chelsea Moe.
All treatments are customized to your individual needs and concerns and use Eminence Organic Skin Care products. Each treatment is designed to maintain or improve your skin by:
Cleansing
Exfoliating
Extractions
Masks
Shoulder, Arm and Hand Massage
This multi-step process will renew and nourish your skin making you look younger, more radiant, and have healthier skin.
Pricing for Esthetic Services
Facials
30 Minutes – $70
60 Minutes – $120
90 Minutes – $170
Add Peel, Rezenerate or Dermaplaning to any facial – $55
Back Facial – $95.00
Rezenerate
Rezenerate is a revolutionary new tool that uses nanotechnology to create temporary micro-channels to the skins surface that allow products and nutrients to penetrate into the top layer of the skin.
The facial is non-invasive.When esthetician manually apply product it only absorbs 2-10%. When you use rezenerate it increases that by 40-50%.
Day 1: feel fullness, tightness and slight tingling
Day 2-4: dry skin/ light flaking (not everyone) depending on speed and serum
Day: 4-7 tighter, toned, firmer texture
Day: 7+ long term benefits with continued nutrition infused
This service can be done after first session 10-14 days. Then after second session you can do every 7 days.
$175.00 for one hour
Tinting
Brows  – $20
Lashes – $25
Lash Lift with Tint – $100
Waxing
Brows –  $25
Lip, Chin, or Cheeks –  $15
Full Face – $65
Ear/Nose – $15
Bikini – $40
Half Bikini – $55
Brazilian – $70
Underarm – $30
Arm – $50
Back – $55