Infinity is conveniently located in Gordy's Plaza in Hermantown.  Use the booking tool below to see availability and book your session.
There is an option to call or text us directly as not all appointments availabilities are listed and we may be able to accommodate your needs 218-341-8799. If you are new to Infinity please arrive 15 minutes prior to session to fill out paperwork. This also allows us to do intake and start your session on time. 
Please note that online booking is not available for couples massage at this time. To make a couples (or any) appointment directly, call or text 218-341-8799.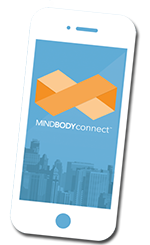 Want to schedule on the go? Download the MINDBODY Connect Mobile App.
Infinity scheduling is available on your smartphone or tablet through the MINDBODY Connect app. To get started:
Click here to get the free MINDBODY Connect app. (Also available on iTunes and Google Play).
Once installed, follow the on screen prompts to setup your personal account.
Enable your location settings, and search for "Infinity Massage and Wellness."
Select Infinity and add it to your Favorites.
New to Infinity? If it is your first time visiting Infinity, we request that you complete our intake form which asks for contact information and basic health information so that we may tailor your massage session to your unique needs. Please note that this information is kept completely confidential. A copy of the form will be provided to you to complete when you check-in for your appointment.
Questions? Contact us directly.